We offer snow removal services to properties in and around Matthews, Weddington, and Ballantyne, NC.
We provide commercial snow removal, residential snow removal, and deicing services.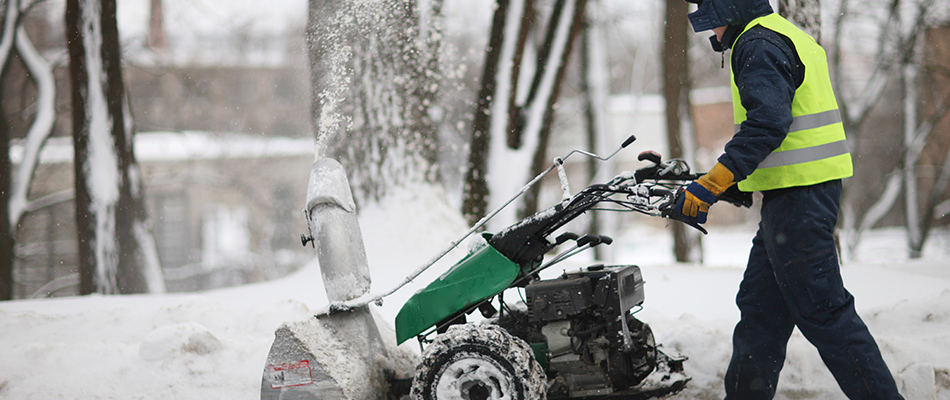 The beauty of winter is largely thanks to the snow that comes with it. While snow around your home or business can look beautiful, it can prove to be a big hassle when you have to trudge through it to get to your door. Here at Carolina Turf Lawn and Landscape, we are happy to provide professional snow removal services for commercial and residential properties in Matthews, Weddington, Ballantyne, NC, and nearby areas. Our services include commercial snow removal, residential snow removal, and deicing treatments. When you hire our team, you can rest assured that we are equipped with the skills and equipment to eliminate snow and ice from your property.
---
Commercial Snow Removal

The winter season here in North Carolina can bring with it a lot of snowfall. If you own a business, it's imperative that your commercial property is accessible during the winter so that customers and employees can get to and from the parking lot to your building. At Carolina Turf Lawn and Landscape, we offer a commercial snow removal service to ensure your commercial property remains free of thick snow during winter. If the weather forecast says a snowstorm is coming in, we will be standing by and ready to dispatch our teams to keep your commercial property accessible!

We have a fleet of snow plows that we use to help us clear out snow from around your commercial property, including your parking lots, sidewalks, and entrances, so you, your staff, and your customers don't have to struggle just to get to your door. Signing up for our commercial snow removal service removes the hassle and danger of plowing snow by yourself and allows you to reclaim your time to focus on your business more.

Residential Snow Removal

Removing snow from your residential property is a tedious job, let our team handle it for you! Our residential snow removal service involves dispatching our team at the first report of a snowstorm. When we come out to your residential property, you can rely on us to be equipped with the proper equipment to remove snow from your property. Our team will focus on high-traffic areas on your residential property, like your sidewalks and entrances.

Deicing

Aside from snow, the frigid weather of the winter season also brings ice. When ice forms on your property, it poses a serious slipping hazard! Fortunately, we provide a deicing service that involves applying our treatments to your hardscapes to prevent ice from forming on them! This will reduce the chances of ice forming on your hardscapes, and will also reduce the chances of any slip-and-fall accidents from occurring.

Our deicing treatments are available to our commercial and residential clients.
---
Give us a call today to sign up for our snow removal services.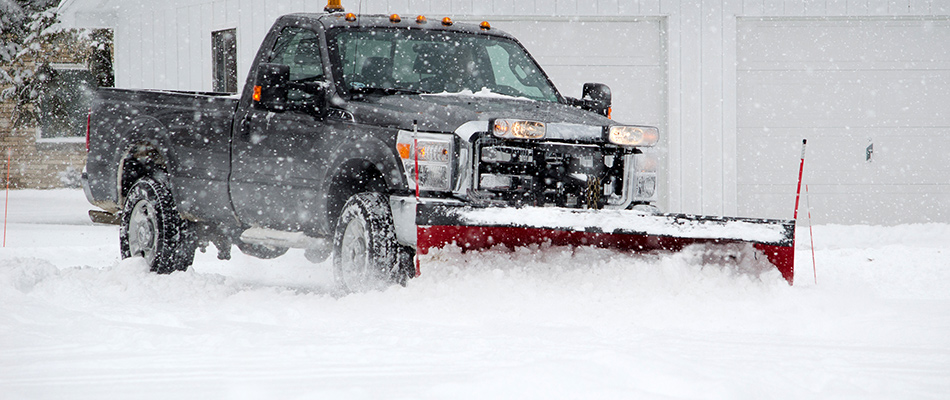 Snow removal is a tedious and backbreaking job, we know that firsthand. However, our crew at Carolina Turf Lawn and Landscape is committed to helping commercial and residential property owners in Matthews, Weddington, Ballantyne, and nearby areas in North Carolina keep their properties free of thick snow and slippery ice in the winter with our snow removal services! Our team will handle all your snow removal needs so you can fully enjoy the winter season without worrying about waking up early the next morning to remove snow from your home or business. Call us today at (704) 649-0430 to sign up for any of our snow removal services.