Expert Landscaping Services in Matthews, Weddington, Ballantyne, NC & Surrounding Areas
Our team can create a design for your landscape project, install landscape beds and artificial turf, and perform other landscaping services.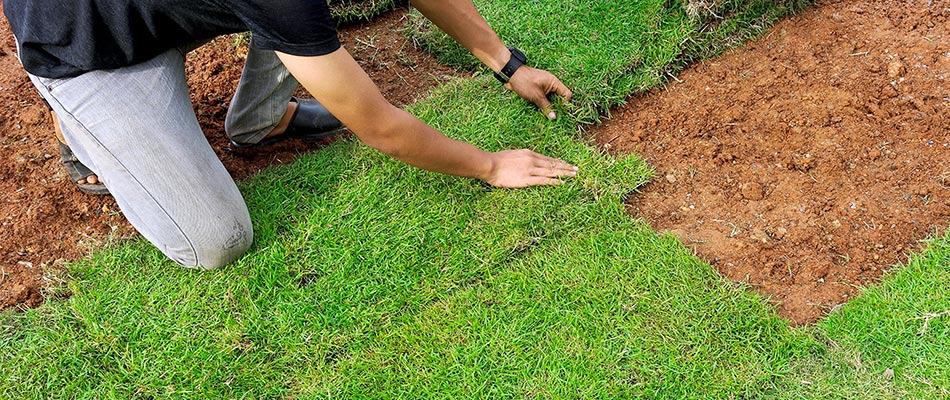 Here at Carolina Turf Lawn and Landscape, we offer a variety of professional landscaping services that will beautify your property and make it stand out. We are experts at creating designs for landscape projects and installing features like landscape beds, sod, artificial turf, and outdoor lights. Our crew can also provide drainage and grading solutions to ensure water drains properly. If you own a commercial, residential, or HOA property in Matthews, Weddington, Ballantyne, NC, or any nearby area, we can handle all your landscaping needs!
---
Landscape Design

Our landscape design service involves creating 2D design renderings to allow you to get a bird's eye view of what your landscape project would look like. Before creating the design, our team will schedule a consultation to discuss your goals, vision, and preferences so we can fully capture what you want for your next landscape project.

Plantings & Softscapes

Our plantings and softscapes service is designed to give you visually appealing landscape beds that add interesting focal points to your property. We can install new landscape beds and renovate your existing ones for a fresh look, then deck them with beautiful plants, such as pansies, roses, hydrangeas, boxwoods, and many more.

Annual Flowers

If you want exceptional seasonal color for your landscape, we can install annual flowers! Our team can install spring and fall annuals so your property has a boost of vibrant color during these seasons.

Sod Installation

Do you want to get an instantly green lawn on your property? If so, you need our sod installation service! We follow a thorough preparation process before rolling out the sod and installing it on your turf so your brand-new lawn can take root properly and flourish.

If you don't have an irrigation system set up on your property, we can provide a temporary irrigation system for 3 weeks to keep your sod well-hydrated.

New Lawn Seeding

If you want a new, vibrant lawn on your property, one way to achieve that is through seeding. At Carolina Turf Lawn and Landscape, we offer a new lawn seeding service that involves applying a starter fertilizer to give the grass seeds a nutrient boost and help them germinate.

Artificial Turf

Our artificial turf installation service will give you a nice, beautiful lawn without all the care and maintenance services natural grass needs. What's more, having artificial turf will ensure your property has green grass all year long.

Landscape Lighting

We provide a landscape lighting service meant to illuminate your outdoor living space at night and showcase its beautiful features! We use low-voltage, LED lights that are energy-efficient and long-lasting.

We can install outdoor lights that connect to Bluetooth so you can easily control them and even change their colors via your smartphone.

Drainage & Grading

Our team offers drainage and grading solutions to help address water retention issues on your property. We perform typical drainage solutions, but we are also experts at installing new drainage builds so you never have to worry about water pooling on your landscape again.

Land Clearing

Is your land filled with clutter, debris, and overgrown vegetation that's now hindering your property's curb appeal and potential landscape projects? Don't fret! Our team offers a land clearing service to remove overgrowth and debris from your land, and we have all the proper equipment to do the job to perfection, including skid steers.
---
Call us today to sign up for our landscaping services!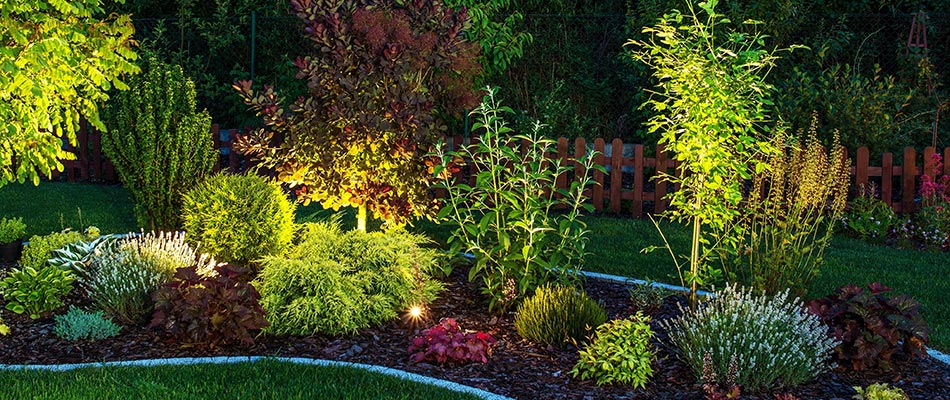 Here at Carolina Turf Lawn and Landscape, we take pride in providing expert landscaping services for commercial, residential, and HOA properties in Matthews, Weddington, Ballantyne, NC, and nearby areas. Our team works tirelessly to deliver high-quality results that will meet your goals and vision for your property. Give us a call today at (704) 649-0430 to sign up for any of our landscaping services.