Lawn & Landscaping Services for Homes, Businesses & HOAs in Mint Hill, NC
We have been in the lawn and landscaping industry since 2010!
Mint Hill, NC, is a suburban town that is located southeast of Charlotte in Mecklenburg and Union counties. This charming community is home to more than 26,000 residents who enjoy a quiet, peaceful environment. Top attractions in Mint Hill, NC, include the North Carolina Korean War Memorial, Carl J. McEwen Historic Village, and Stevens Creek Nature Preserve, which features interactive exhibits and live, native animals!
Here at Carolina Turf Lawn and Landscape, we love keeping the Mint Hill community beautiful. Our team helps homes, businesses, and HOAs in Mint Hill, NC, bolster their properties with our lawn and landscaping services. Since 2010, we have provided high-quality services and delivered top-notch results through our landscaping, hardscaping, lawn care, lawn maintenance, and irrigation services. We look forward to serving you soon!
---
We create aesthetically pleasing landscapes with our landscaping services.
A beautifully designed landscape adorned with vibrant, colorful plants can easily boost the curb appeal of any property. When you work with our team, we'll make sure your landscape in Mint Hill, NC, looks exceptional! Our crew can design aesthetically pleasing landscapes, install and renovate landscape beds, plant annual flowers, establish a lawn from scratch, and more. Below are all the landscaping services we offer:
Let our team take snow removal off your shoulders with our commercial and residential snow removal and deicing services.
---
Our Hardscaping Services Help Enhance Your Outdoor Living Space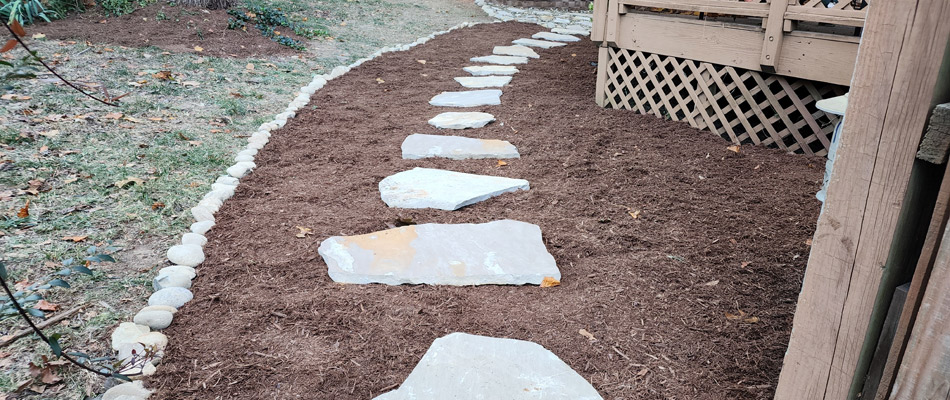 A great way to take your outdoor living space in Mint Hill, NC, to the next level is by adding hardscapes. Our team can install various hardscapes that will enhance your outdoor living area, so the time you spend there is more enjoyable! From patios that serve as the designated space for your gatherings to fire pits and water features that improve the ambiance of your outdoor living space, you can rely on us to give you high-quality hardscapes through our hardscaping services!
---
Our lawn care and maintenance services include lawn fertilization, lawn aeration, lawn mowing, and more.
If you're looking for a reliable lawn care team to take care of your grass in Mint Hill, NC, look no further than our professionals at Carolina Turf Lawn and Landscape. We'll keep your lawn in tip-top condition by keeping it well-nourished and protected from weeds, diseases, and insects. We're also your go-to lawn maintenance team that will help keep your lawn looking its best all year long. Below are the lawn care and maintenance services we provide for properties in Mint Hill:
Make mosquitoes and fire ants a non-issue on your property with our mosquito control and fire ant control services.
---
We offer irrigation services to help keep your vegetation adequately hydrated.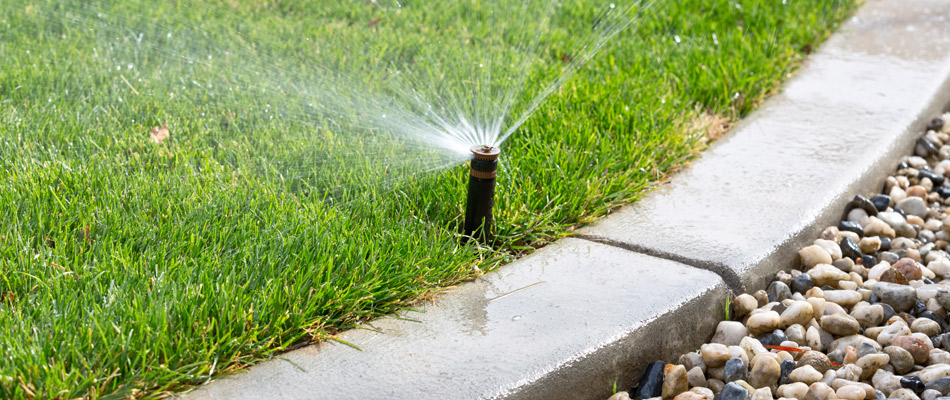 Our team can install an irrigation system to help you ensure your vegetation in Mint Hill, NC, is adequately hydrated. We can also ensure your irrigation system is in prime condition throughout the year by repairing any broken or faulty parts and protecting it from the winter cold. In the spring, we can safely reactivate your irrigation system via our irrigation startup service so it can start delivering much-needed water to your lawn and plants at the start of the new growing season!
---
Give us a call today to sign up for our lawn and landscaping services.
Our team at Carolina Turf Lawn and Landscape offers top-notch lawn and landscaping services to homes, businesses, and HOAs in Mint Hill, NC. When you work with us, you can rest assured that we will work diligently to provide you with outstanding results and exceed your expectations! Call us today at (704) 649-0430 to schedule any of our services!