Spending time in your outdoor living space is a great way to enjoy the pleasant weather here in North Carolina, but mosquitoes have other ideas. These pests suck the fun out of being outside, literally. Unfortunately, you may unknowingly attract them to your property if there is standing water, built-up debris, and overgrown plants. A few ways to tackle these issues are to remove or frequently refresh the water, clean up leaves and sticks, and trim your vegetation. However, while this can help reduce the population, nothing is as effective as scheduling professional mosquito control treatments. Continue reading to learn more about what can attract mosquitoes and what you can do to reclaim your outdoor living space from these bloodsucking pests!
---
Standing water provides the ideal breeding ground for mosquitoes.
From a pond and bird bath to a pet water bowl or anything else - standing water is one of the most well-known mosquito attractors. After all, these pests use it for breeding, leaving your outdoor living space infested with them. The best way to reduce the mosquito population on your property is to remove any standing water. However, if you can't remove it, adding a bubbler will keep the water circulating, or you can frequently refresh it.
---
Built-up debris, such as leaf piles and clogged gutters, can attract mosquitoes to your property.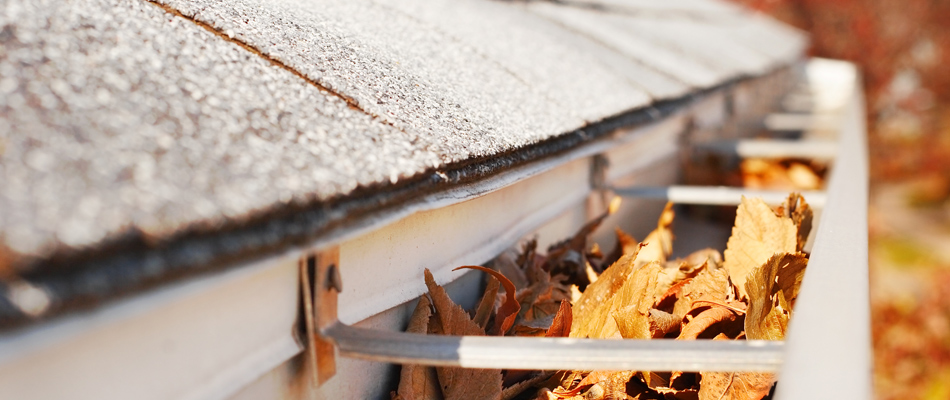 Mosquitoes need protection from the wind and other elements, and built-up debris provides just that. Debris, such as leaf piles, sticks, and clogged gutters, can attract them to your property and cause water to gather, giving them an ideal breeding ground. So, you'll want to clean up your yard by removing anything that could provide shelter for these pests. You'll also want to ensure you consistently clean out your gutters.
---
The overgrown plants in your outdoor living space are the perfect hiding spot for mosquitoes.
Do you have overgrown plants in your outdoor living space? If so, you might be unknowingly attracting mosquitoes! Thick overgrowth is the perfect hiding spot, giving them a place to gather and seek refuge during the day. Because of this, you'll want to trim your vegetation regularly. Not only can this reduce the population on your property, but it will also keep everything looking well-maintained and neat!
---
Scheduling Professional Mosquito Control Treatments Is the Most Effective Way of Reducing the Population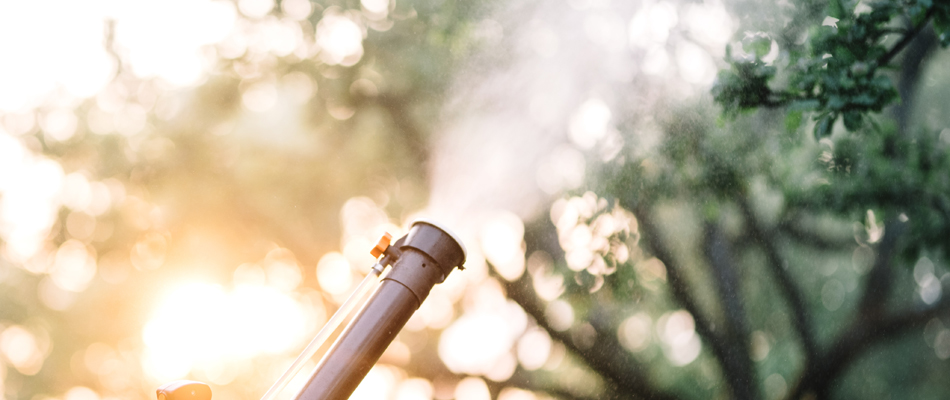 While removing or refreshing standing water, cleaning up debris, and trimming overgrown plants can help reduce the mosquito population on your property, nothing is as effective as a professional mosquito control service. When you schedule, pros will visit multiple times throughout the mosquito season to apply their treatments, providing consistent, overlapping coverage when you need it most. They will ensure no spot is left untreated, also targeting areas prone to harborage, such as bushes and shrubs, to eliminate any existing mosquitoes and repel any more from making a home in your outdoor living space. That way, you can enjoy the outdoors again without all the itchy bites!
Mosquito season here in North Carolina starts in March and ends in October.
---
Call Us Today to Sign Up for Our Mosquito Control Service
If you want to reclaim your outdoor living space from pesky mosquitoes, you've come to the right place! At Carolina Turf Lawn and Landscape, we offer a mosquito control service, where we'll visit your property eight times from March until October, with 3-4 week intervals between each. During these visits, we'll perform an initial walkthrough to dump any standing water and assess for trouble areas. Then, we'll apply our highly effective treatments, blanketing your entire property to ensure there's nowhere for these bloodsucking pests to hide, plus use a backpack fogger to spray any bushes and vegetation. We also offer add-on applications for standing water if we can't dump it!
Our mosquito control service is available to residential and commercial properties, plus HOAs, in Matthews, Weddington, Ballantyne, NC, and throughout the nearby areas. Call us today at (704) 649-0430 to sign up!